Dahlings, how are we all? Eye lash extensions? Really? Me? Nope, but I do have a new vacuum cleaner...yes, I know I have already mentioned it but I have to get maximum mileage of it, what can I say, things are quiet round here.. No, the vacuum cleaner does not have eyelash extensions either.
But the vacuum cleaner is causing me worry. It works fine but it's the name: Sebo. It's like one of those sleb (celebrity) names like J-Lo, or Lilo or that singing woman Suebo or ScarJo (Scarlett Johansson, apparently). I am just waiting for Sebo to be arrested after a fight in a nightclub, or some misunderstanding about some jewellery, or for some tapes to turn up on the internet with Sebo engaging in some hardcore, I mean, hard floor, action. Plus I am in real trouble if it develops a little sleb style substance abuse problem - with the suction on that thing, it's capable of snorting up the entire narcotics output of Colombia in a couple of days...on the plus side it will probably be literally flying so I can ride it to Tescos..
Meanwhile Grandma Whacker and I have become victims of an outrageous Miscarriage of Justice: we got a parking ticket at the Happy Valleys Shopping Centre car park. La Whacker has a special parking card (something to do with shrapnel injuries sustained during WW2, the invasion of Poland, I think. No, I am joking. It was on the Russian Front).
Anyway, card has faded due to sun and we got slapped with one of those nasty black and yellow stripey numbers.
But don't worry, we are taking our case right to the very top: we have chained ourselves to the 7th floor of the car park and are not leaving under any circumstances* until the ticket has been rescinded.
In other news I have read this. It is a thriller, set in Newcastle where Lovely B lives and it even mentions Eldon Square, B's shopping centre de choix.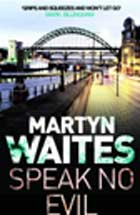 I watched this, it's ridiculous, over the top and I loved it: gun-toting vigilante middle class housewives...just like me and my other mummy friends..
Took my Midlife Crisis Converse to the supermarket today, where they behaved very badly: they refused to go to the minced beef aisle to get the necessary for a lovely cottage pie. Instead they shot off to the alcohol section and leered at the vodka, before staggering to Frozen Foods in the hope of picking up vulnerable men buying Ready Meals for one...next time I am wearing my Clarks comfort shoes..
Must go, Grandma W wants me to undo her padlock.
*except for comfort breaks and refreshments - they do a rather nice egg and cress sandwich and pot of tea at Marks & Spencers.